October 2023
We hope you have enjoyed a good summer with your swimming pool. It was our pleasure to provide you with your pool service.
The pool season has come to an end. After closing your pool you will have received an e mail thanking you for your business and indicating a pool open date for next season based on your open date this year or a date requested by you.
This date is entered into our pre-schedule calender and we will contact you in February to secure the opening date for 2024 and process your order for your prefered service package.
If you would like to secure your pool open and service level for 2024 now and at 2023 prices click on this link to place your order and secure your desired open date.
WINTER PROJECTS
Existing customers have priority in our winter Home Renovation Schedule.
If you have plans for a renovation, maybe a bathroom, kitchen, basement or full home makeover please contact us.
A few of last winter projects - Do you need a bathroom renovation?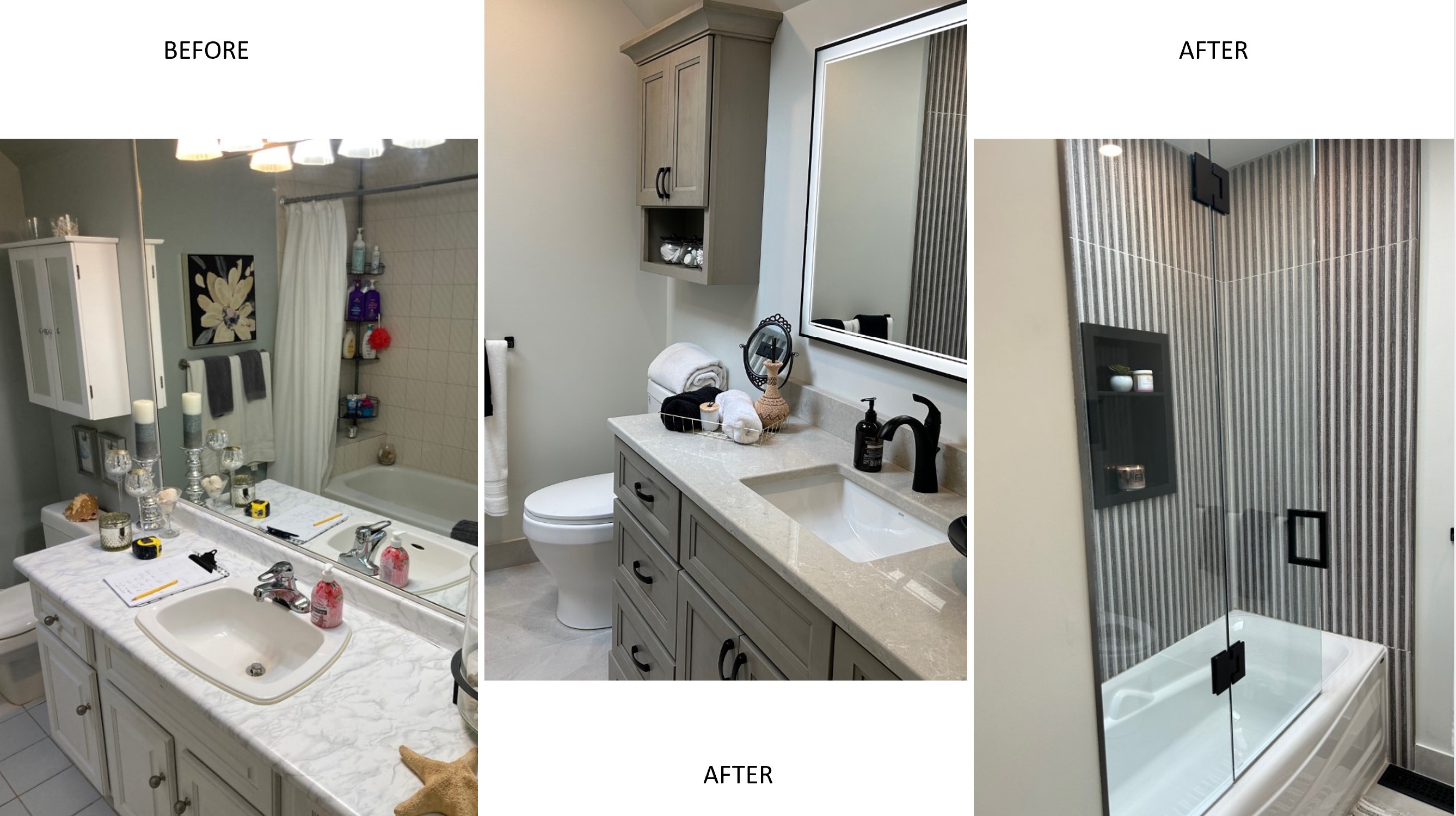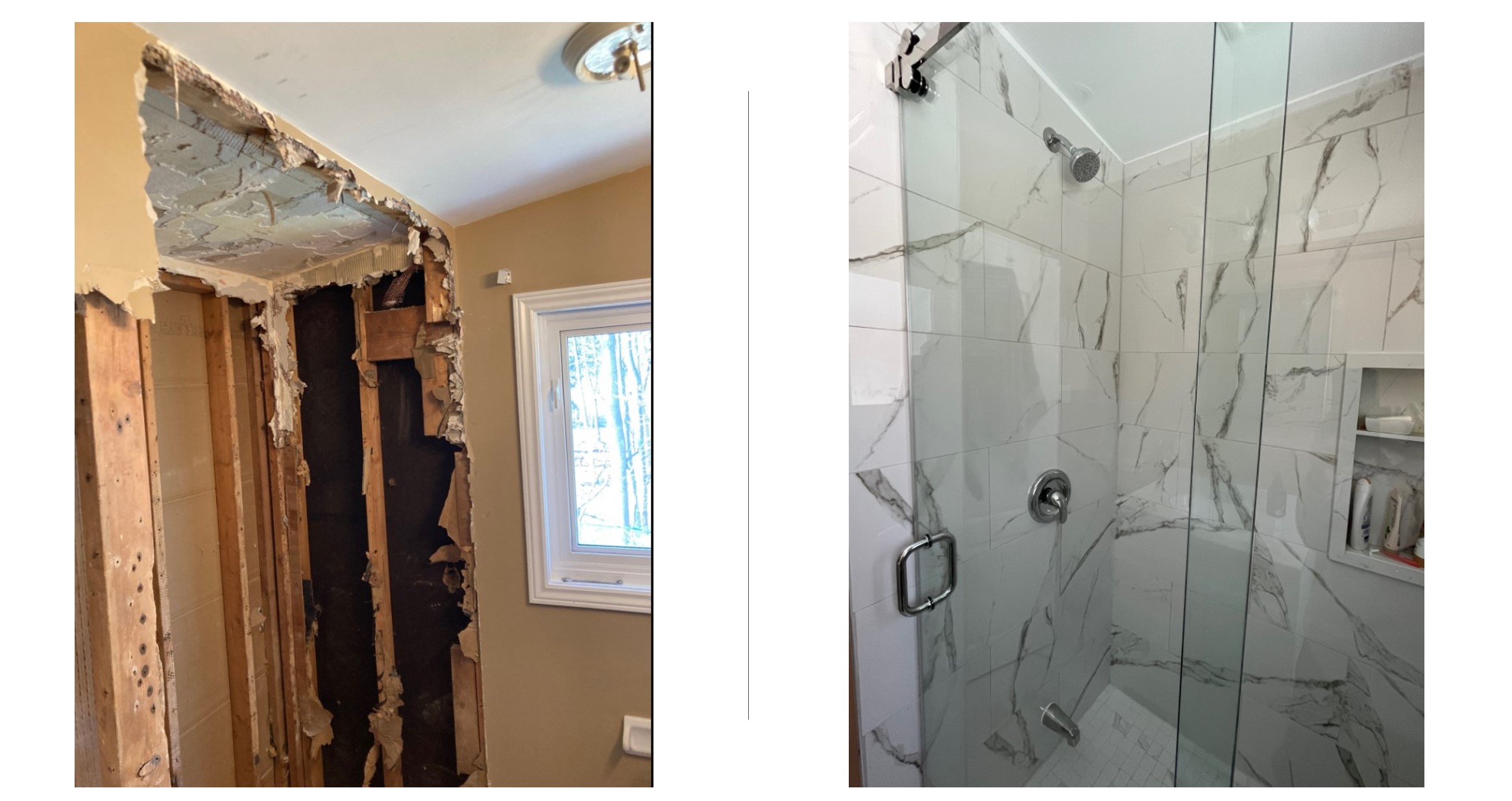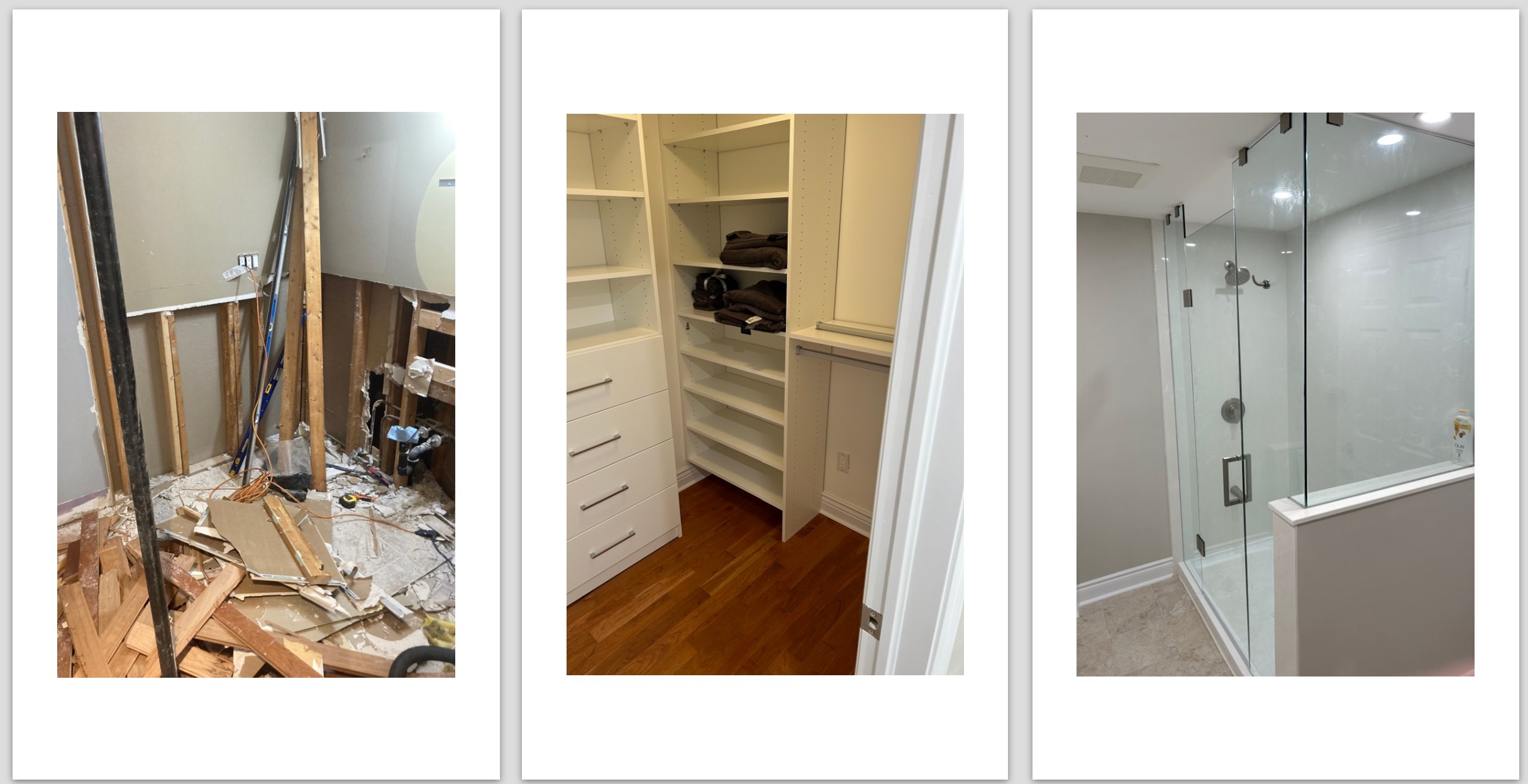 Great Room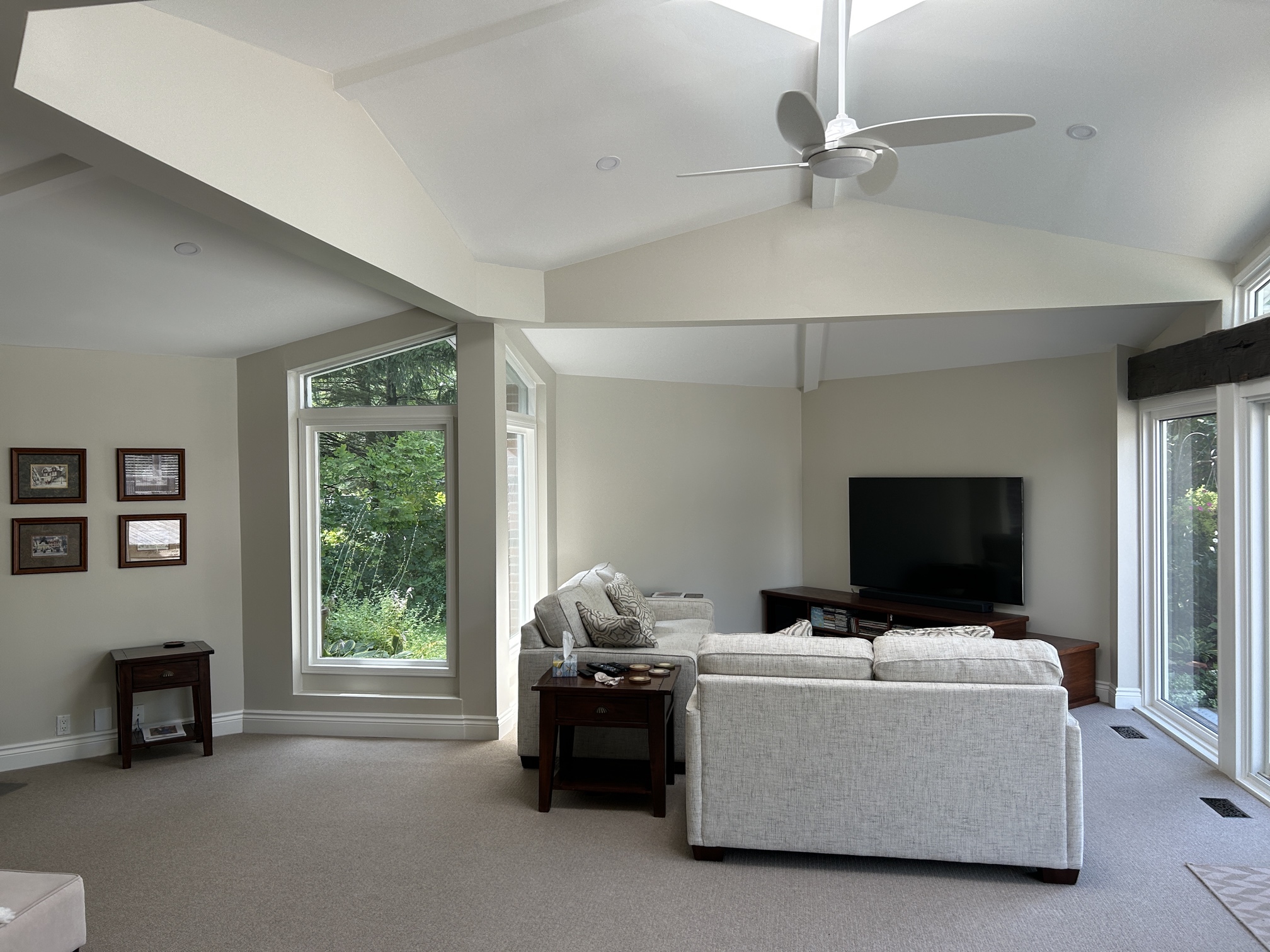 Some highlights of the 2023 pool season.
Pool Stair Coating:
in 2023 we introduced stair coating to restore old stairs and give a new look to the pool.
The following project included a new liner - but the coating can also be applied without changing the liner.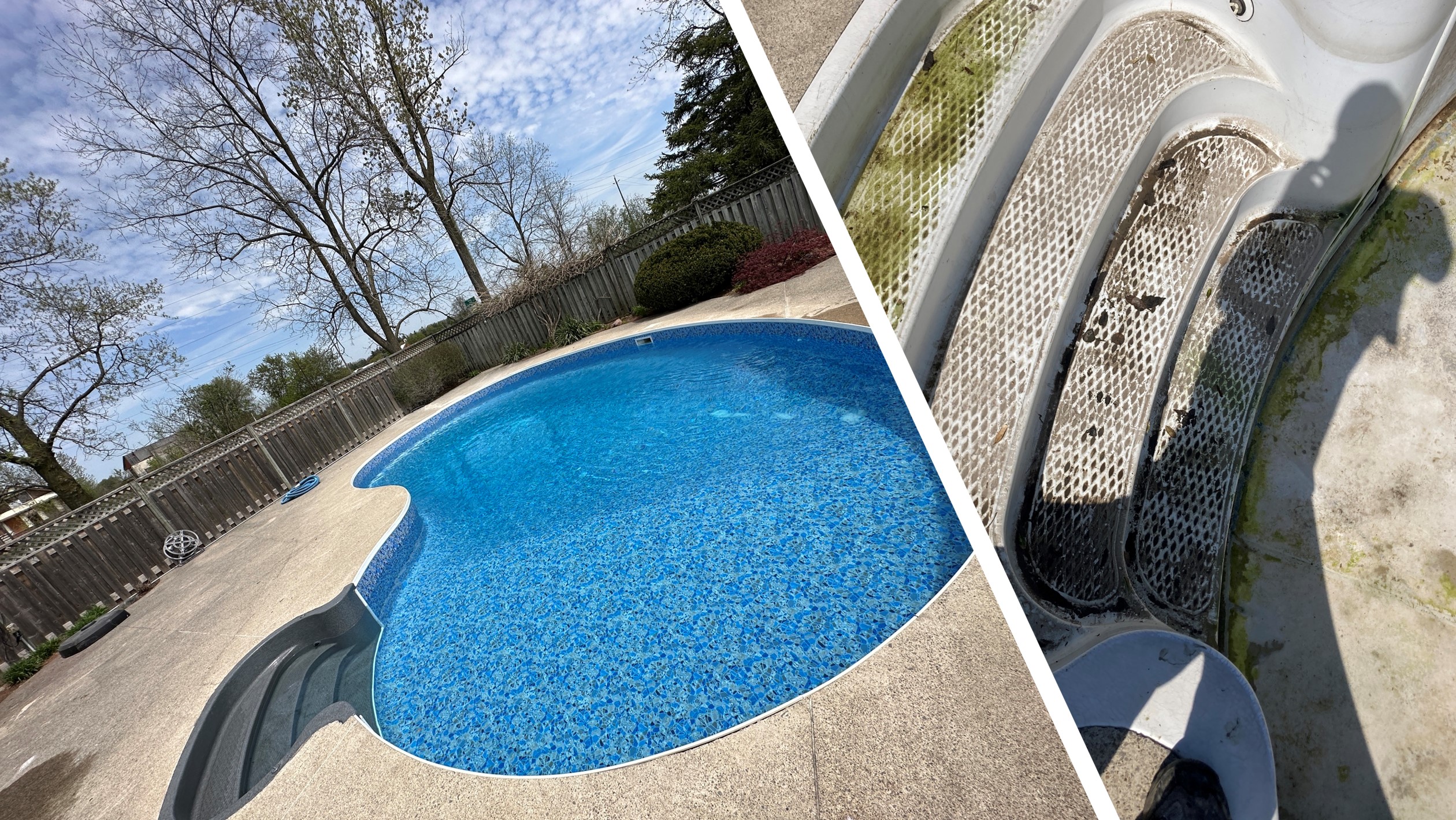 PROJECTS:
Steel Steps & Bench:
This back yard project included a pool upgrade - installing steel steps & bench and new side mount coping to bring the liner up to the new stonework.
(Currently in progress)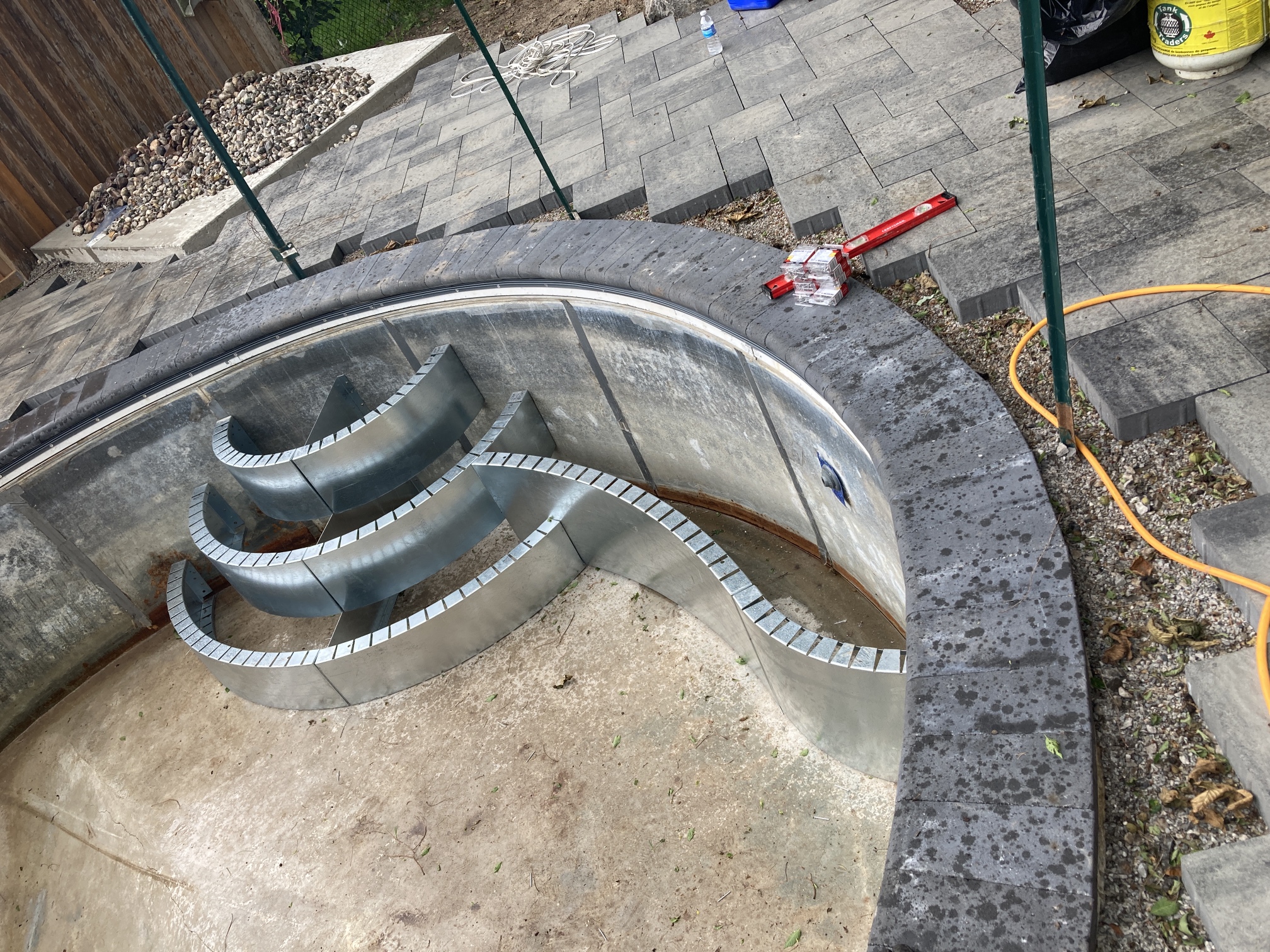 Pool & Backyard renovation:
This project included a pool renovation, design and instalation of steel stairs into the pool, a new liner, removal of old coping stones and all new interlock around the pool plus upgrade stairs and retaining walls, all new pool equipment and automation.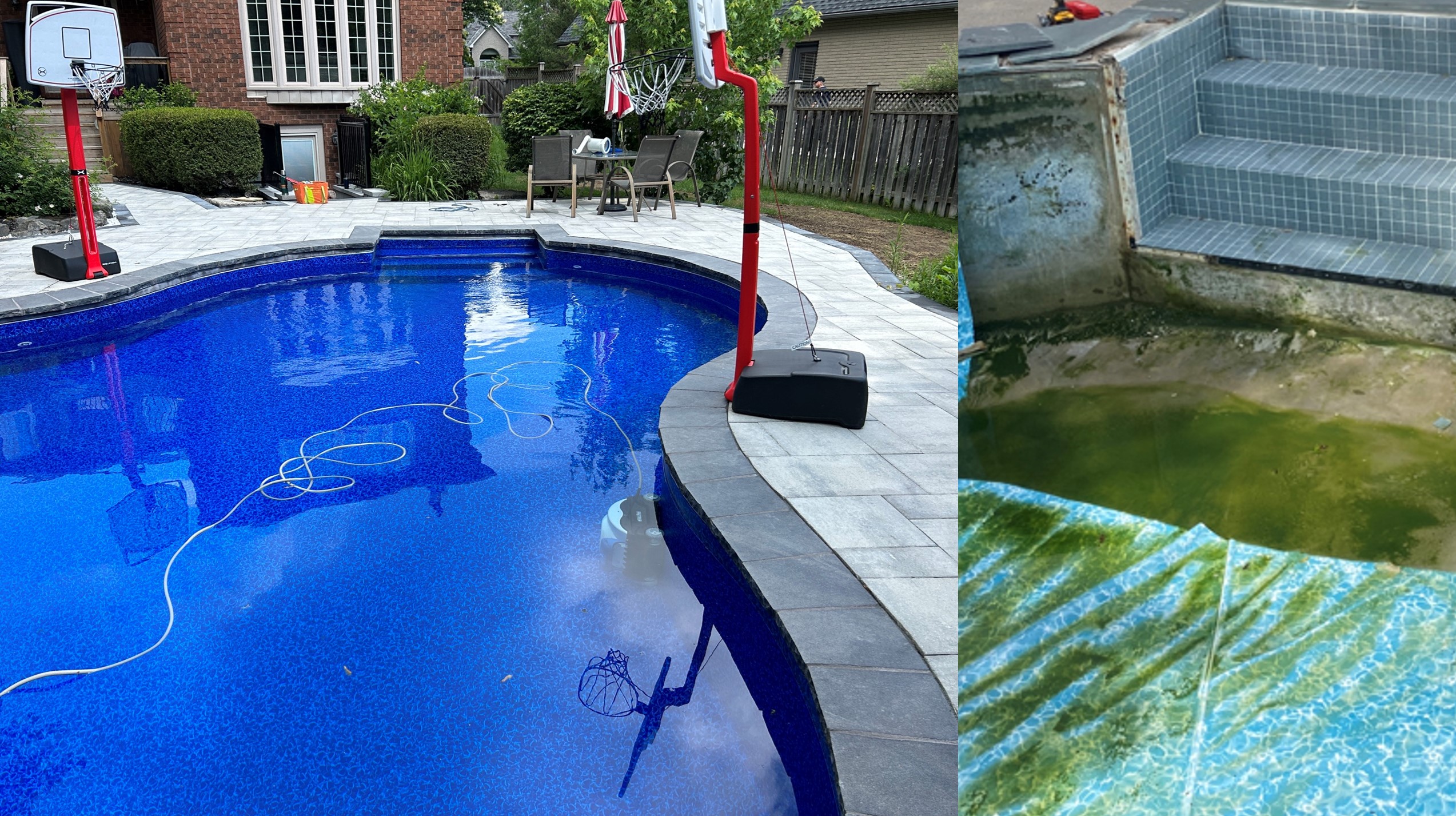 Pool Tile & Paint:
The weather has been a challange, but with patience we have completed several projects similiar to the following.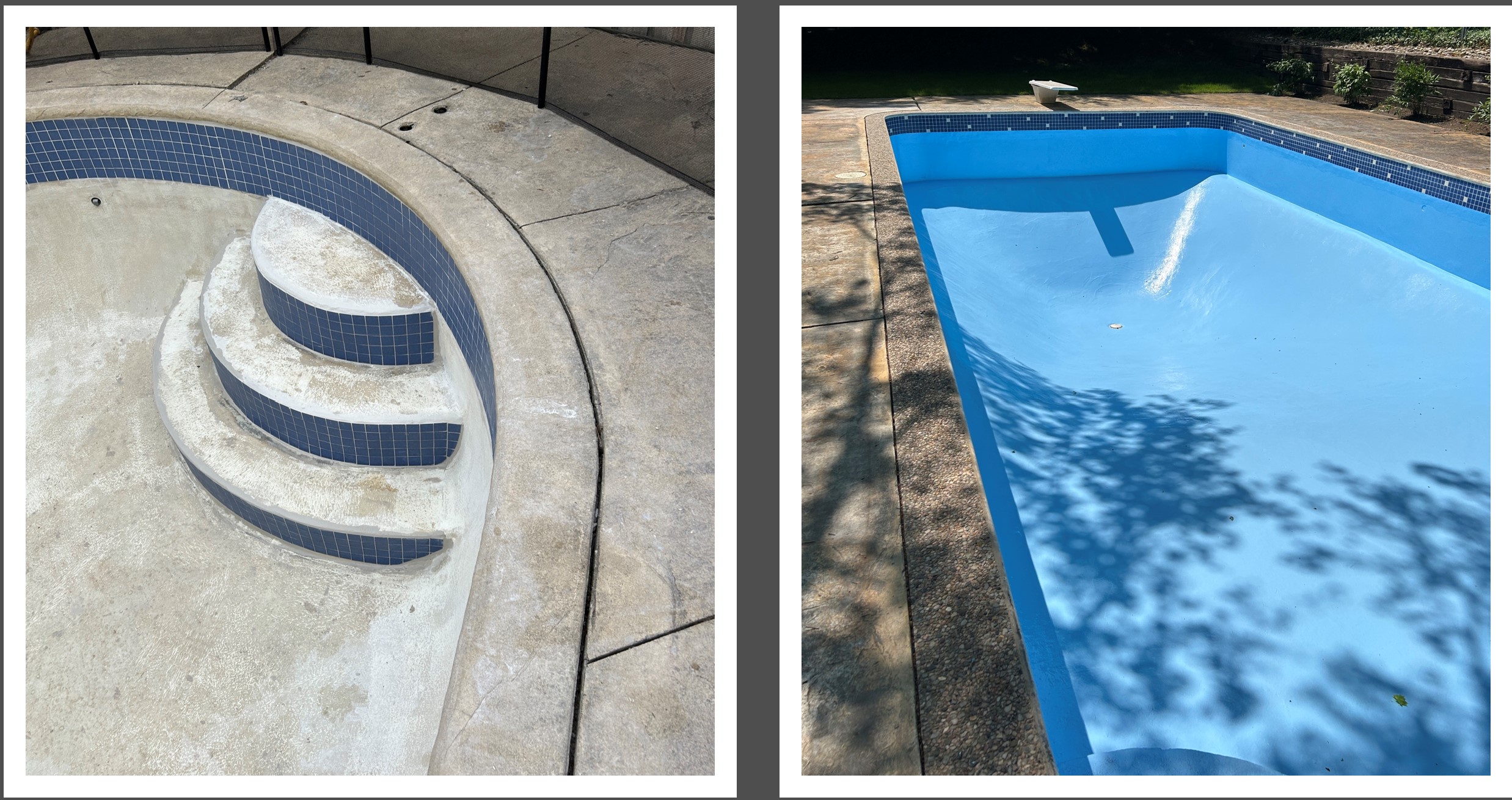 Remove Pool & create a new back yard:
Occasionaly the opposite happens - a pool is removed and not installed!
Project included retaining walls and fencing around the property.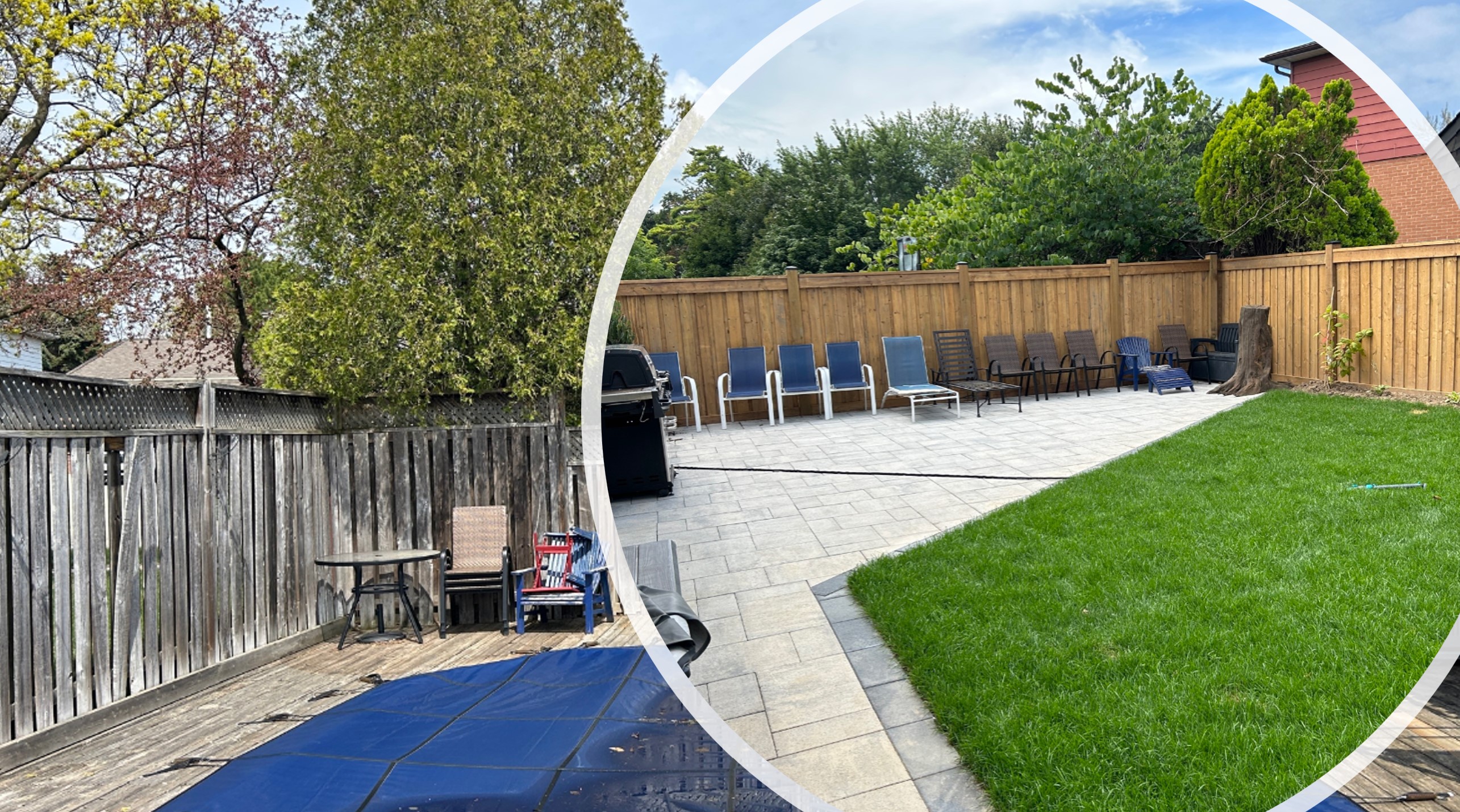 Fence:
A number of fence projects have been completed this spring & summer.